Eric Lagerstrom
We've known Eric Lagerstrom for many years - watched him develop as an athlete. We are proud to be part of his team and are excited for his 2017 season.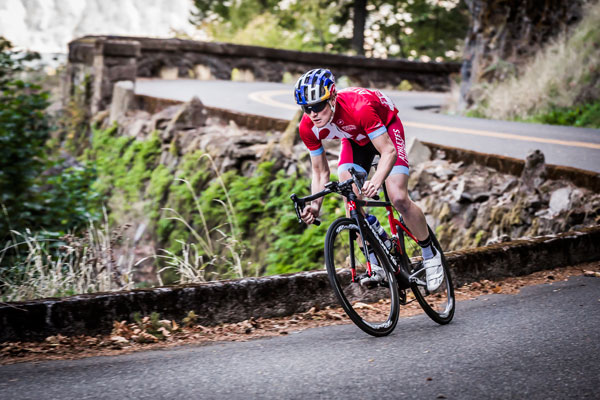 Eric Lagerstrom is a triple threat who excels at all three disciplines, but loves riding his bike most of all - especially when descending. Eric became a pro in 2013 and in 2014 Eric won the US Super Sprint National Championships. We knew he was leaving Portland for a bright future as a professional Triathlete. As an employee, we watched him train and race hard. He always kept his eye on his future as a potential Olympic participant. His energy at the store was contagious.
Eric moved to California to join an Elite Training group working with Coach Paulo Sousa. He's been progressing ever since, getting faster and more efficient. Eric showed up at the 2015 Escape from Alcatraz Triathlon and wasn't expecting to win, however after evaluating the course he realized it perfectly suited his strengths: technical and fast. He won, beating out a world class field including Andy Potts. He then traveled to China and won the Beijing International Triathlon. He recently finished 2 nd place at the 2017 St. Anthony's Triathlon in Florida and has a very busy schedule of racing for the remainder of this year.
Eric has become a full-fledged videographer, capturing point-of-view footage during his races and is growing an international internet audience. His videos give the world a glimpse of the behind the scenes actions that Pros take and his guidance post race has been helpful in teaching new Athletes.
Eric did not make the Olympic team for Rio, injuries caught up to him as qualifications were taking place, but the Olympic torch is still shining bright for him. We'll see him racing through the years at ITU events around the globe. In this page, we'll follow his racing and training life, post his video's and will have some other interesting events in partnership with Athletes Lounge and Eric.